Name: 5-34/27/32 Aluminium housing Centrifugal Fan
Type: 5-34/27/32
Product details
Product Brief
1.Large air volume,high pressure ,high efficiency,low noise, small vibration
2.Fan casing is made of aluminium casting,with novel design and good-looking appearance.
It could be used as Explosion-proof fan if it is assembled with Explosion-proof motor.
3.The core driving spare part of Aluminium housing centrifugal Fan is High-efficiencyYE2 motor,which is high-efficiency ,energy saving ,good quality and long service life.
2.Application
Special Fan for Plastic Machinery ..It is widely used in plastic mahinery ,printing machinery ,filming blowing machinery ,drying machinery and other industries .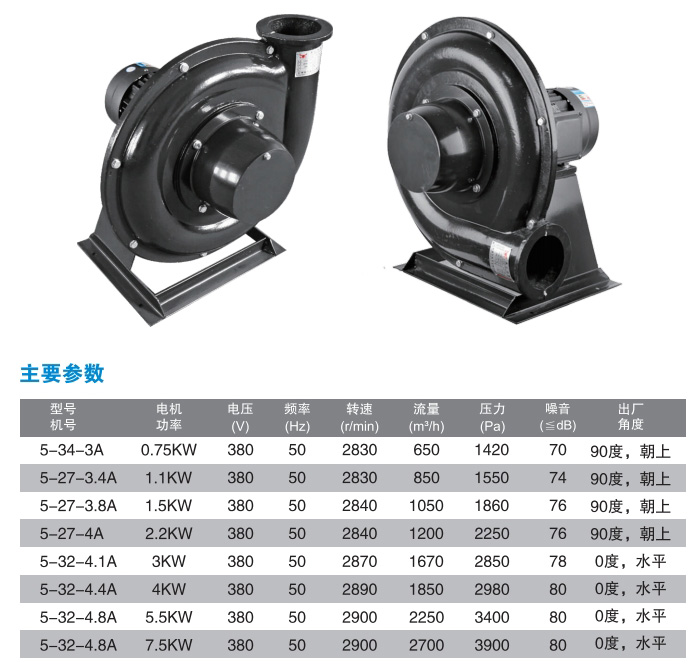 Memo.:
1.Envisaging from Motor fan cover or Driving units angle , anticlockwise rotating is sinistrogyration;On the contrary,clockwise rotating is dextrorotation
2.The default rotation type for 5-34/27/32 blower fan of our factory is dextrorotation 0 degree